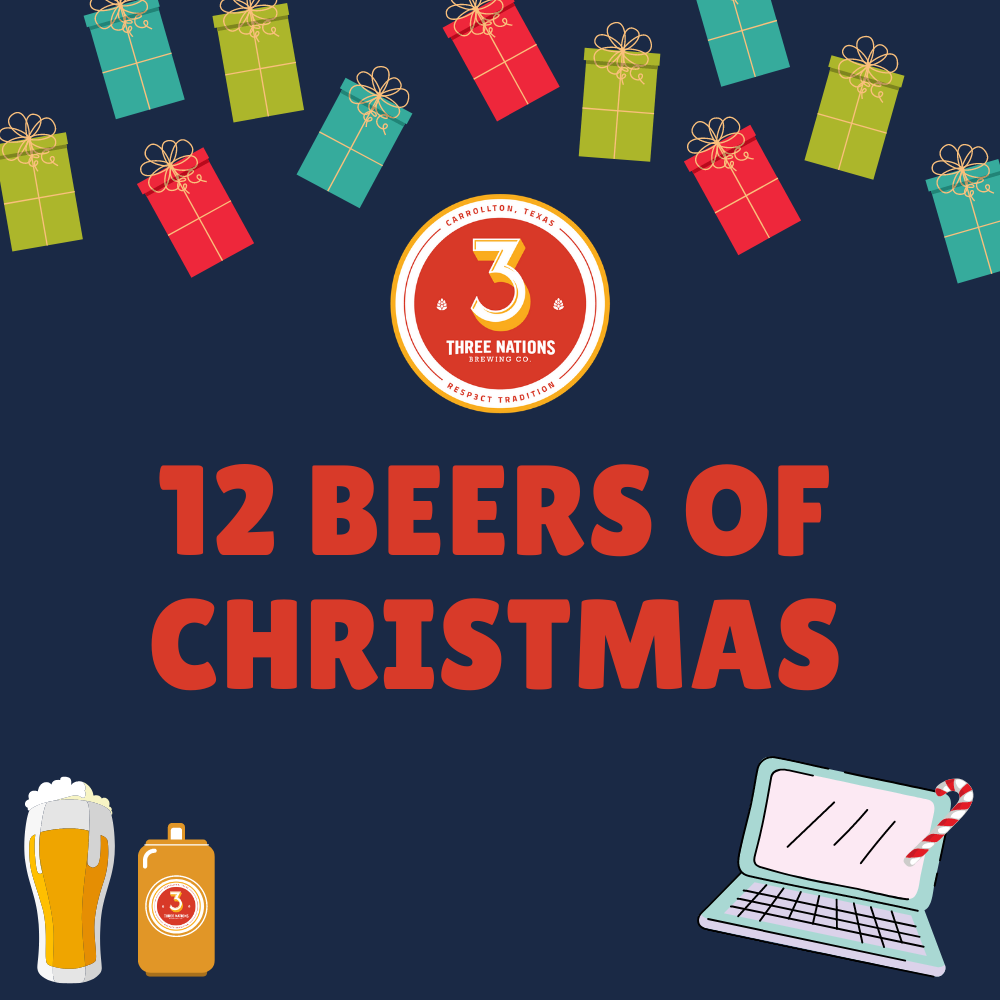 12 Beers of Christmas
What's the 12 Beers of Christmas? Purchase this fun package featuring 12 different cans of craft beers from 3 Nations Brewing, including 6 of our brand new can designs, giving fans something new to sip on each of the 12 days leading up to Christmas.
Then beginning on Dec 13th and everyday through Dec 24th, fans can join us in person, or tune into a live stream on social media with our Brew Master, Gavin Secchi, and other craft beer lovers for a lively discussion on that day's beer. 5pm every day, except for Christmas Eve when we'll go live at 3pm.
Limited quantities available. On sale while supplies last. Buy yours today!
Welcome to 3 Nations Brewing
Are you 21 or older?