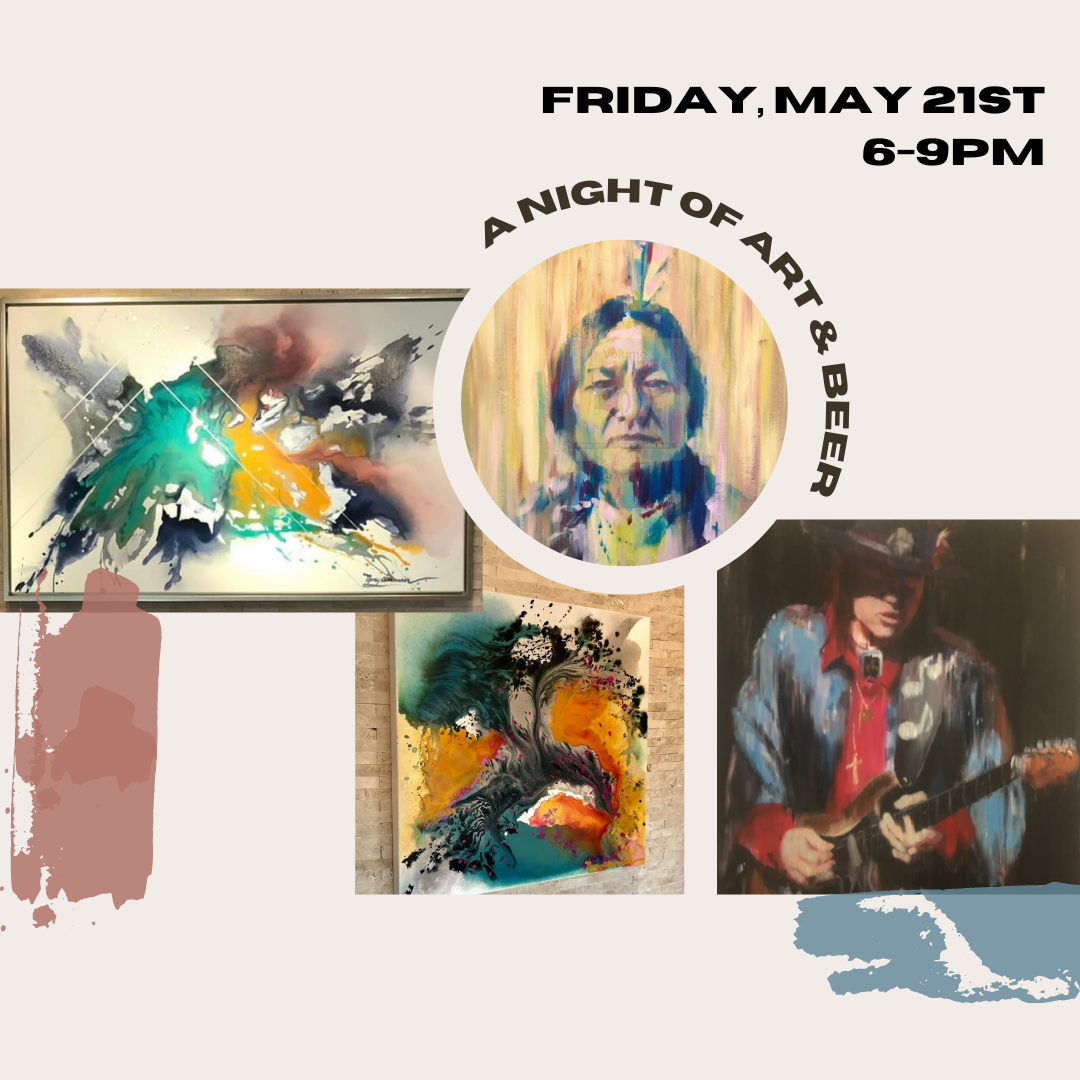 A Night of Art & Beer
Don't paint yourself into a corner, instead, come check out the paintings in ALL the corners of 3 Nations brewery!
It all happens on May 21 – Two of Dallas's most talented artists will be displaying their artwork in the Taproom from 6 to 9pm. You'll get to meet and hang out with Nancy Alexander and Jason Lee Felkner and have the opportunity to purchase their artwork or commission them to paint something as well.
Live music and giveaways throughout the evening, so come and enjoy a fun evening and also the best craft beer in town!!