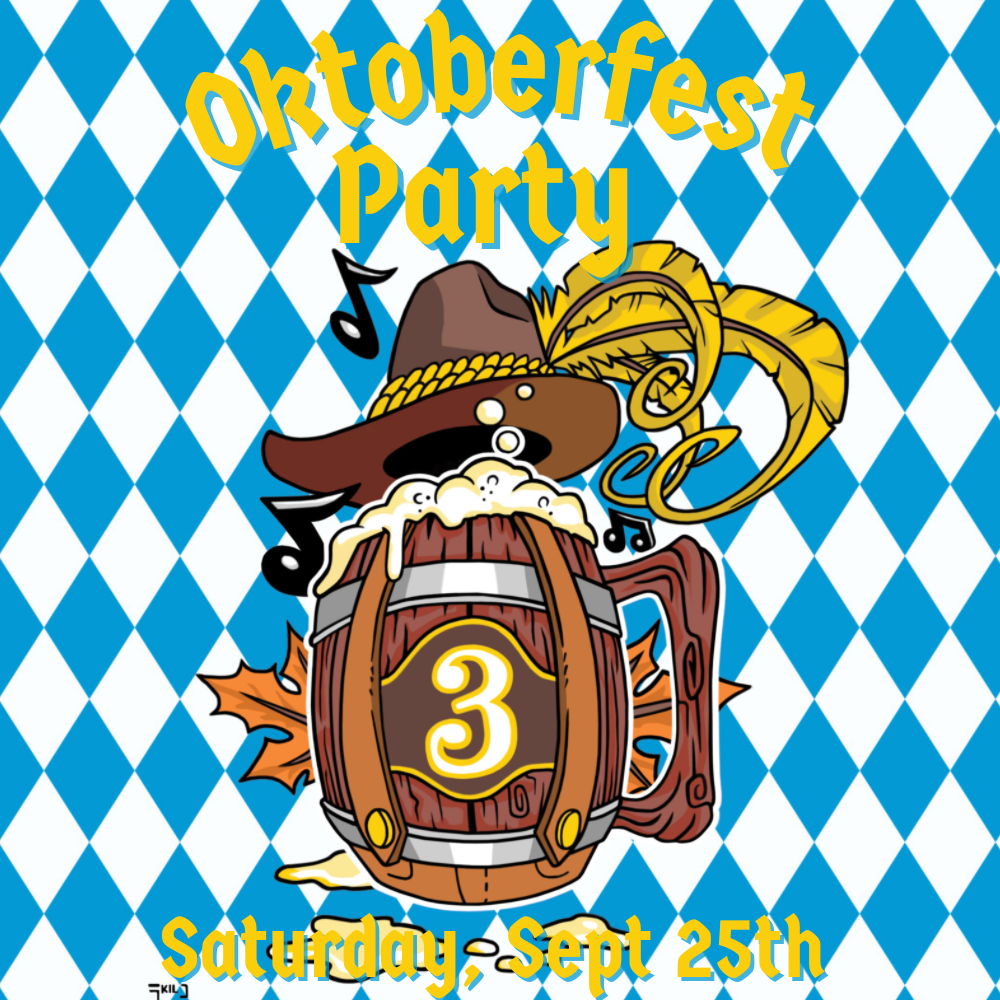 Annual Oktoberfest Party
Join us for our annual Oktoberfest tradition! One of our favorite days of the year!
UPDATE: STEIN HOISTING IS NOW AT 2PM. We'll have a stein hoisting contest for men and women at 2pm.
What is a stein hoisting contest you asK? Well, it is a Bavarian feat of strength and endurance where contestants hold a 1-liter stein of water out in front of them at shoulder level for as long as they can. No water can be spilled, no elbows can be bent, and extended arms must be kept parallel to the ground. The winner is the person who can keep their stein aloft the longest.
Winner receives a FREE mug club membership!
Our annual stein hosting contest is hosted by 2 time National Stein Hoist Champ, Cody Bane!
German themed food specials, live music and more!