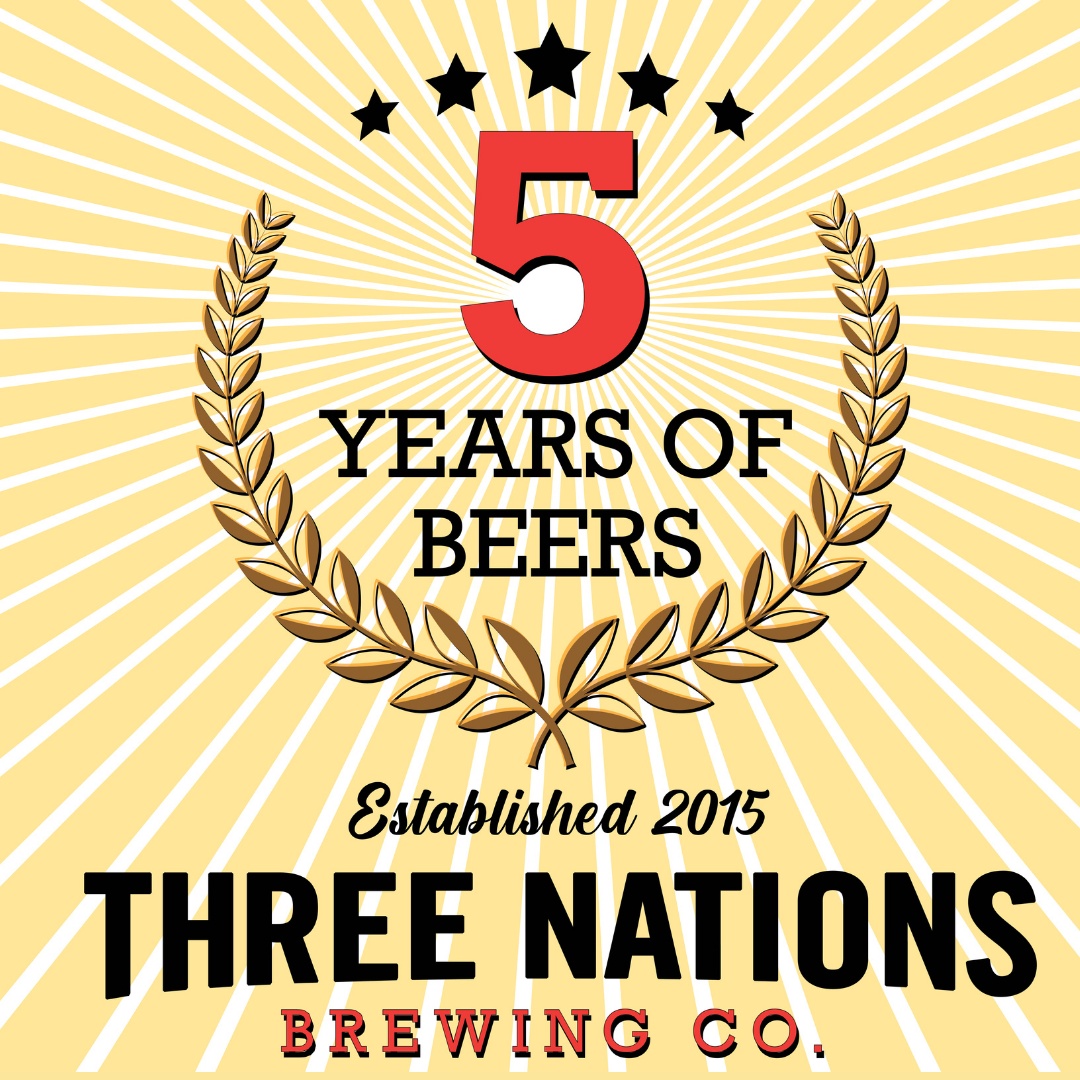 Cheers to 5 Years of Beers: 5th Anniversary Party
Join us as we celebrate our 5th anniversary! Traditionally this event occurs in early June, but, well… COVID. So we've pushed it back to combine with our one year anniversary of moving into our Historic Downtown Carrollton location.
This is a General Admission ticketed event. We are not doing a pre-sale. All ticket sales will be at the door. $25 includes a tasting card with six 8oz pours and a special anniversary glass. (While supplies last. Which we've ordered a lot!)
In addition to your regular favorites, limited quantity anniversary beers will be tapped twice during the event. Stay tuned for the beer list.
The 3 Nations Biergarten Grill will be running all day, we have anniversary tees and a sale on all our merch!
James Speer Trio on stage at 7pm.
Additional tasting cards on sale at the merch stand.
COVID precautions will be in place. Let's pray for good weather so that more people can enjoy the fun.
* Remember your mask. You will need it anytime you are not seated at your table.
* Please practice safe social distancing between yourself and others not in your group.
* Please remain at your table unless ordering a beer, using the restrooms or ordering from the grill.
* We have spaced our tables and chairs for compliance, please DO NOT not move your table or add extra chairs to it.
* Individual tables may not seat more than 10 people. If tables don't physically accommodate 10 people, see above, you may NOT rearrange furniture or add more chairs to it.
* Dogs are welcome in the Biergarten and Beer Hall, as long as they are leashed, and remain at your table.
*3 Nations is a smoke/vape free facility. Please step off property to smoke or vape.
Parking in downtown Carrollton is limited. We highly encourage attendees to utilize DART, Uber or Lyft. Please be safe.