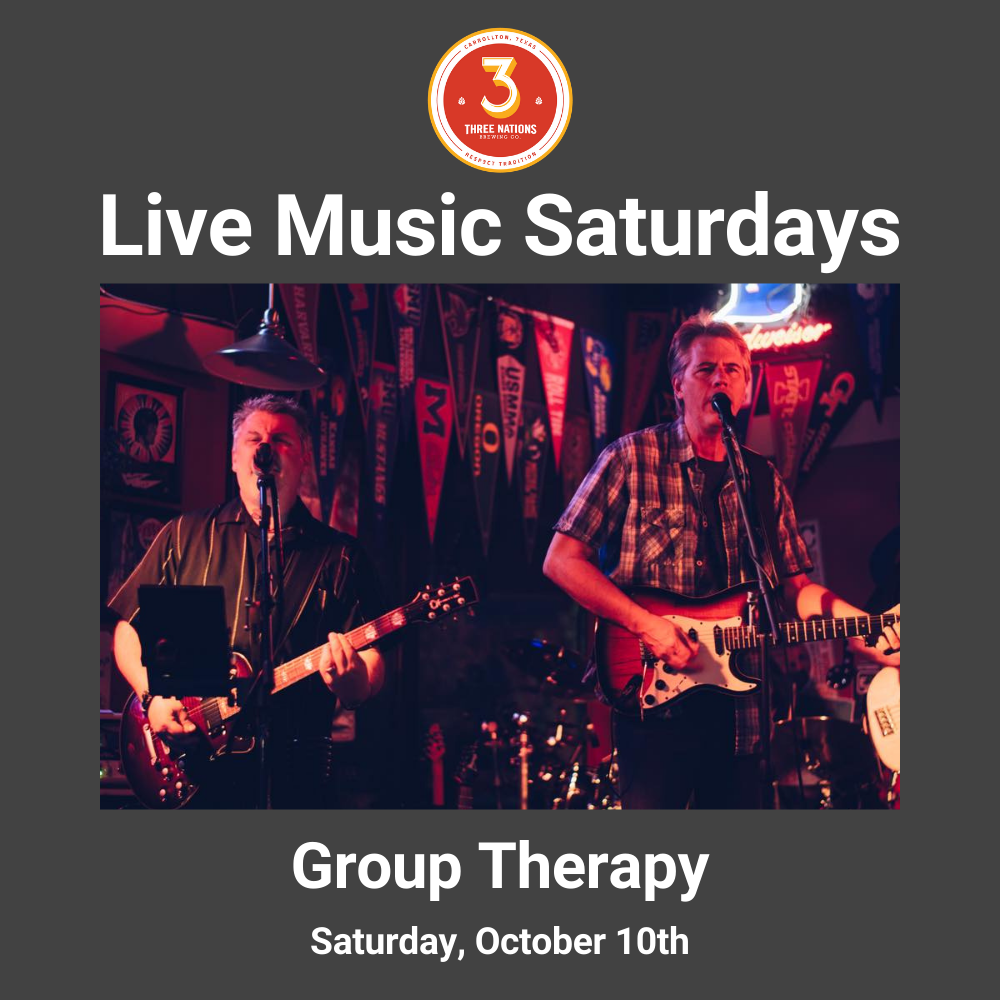 Live Music Saturday with Group Therapy – Oct 10th
Live music on our outdoor stage every Saturday night! Back by popular demand, it's Group Therapy!
COVID social distancing rules are in effect.
* Dallas County is REQUIRING masks to be worn at all businesses. You will need a mask when entering, exiting and moving around the facility. You do not need to wear a mask while sitting at your table enjoying your beer.
* Please allow social distancing of at least 6 feet between yourself and employees.
* Find a table that fits your group. A server will serve your table. Bar service is not available at this time.
* Please remain at your table unless using the restrooms.
* The area in front of the stage is NOT a dance floor. You may dance AT your table, NOT on your table.
* All children in your group must remain seated at all times.
* We have spaced our tables and chairs for compliance, please DO NOT not move your table or add extra chairs to it.
* Individual tables may not seat more than 10 people. If tables don't physically accommodate 10 people, see above, you may NOT rearrange furniture or add more chairs to it.
* Our inside seating is maxed at 50% capacity
* Dogs are welcome in the Biergarten and Beer Hall, as long as they are leashed, and remain at your table. Please bring your own bowl. We are not utilizing community dog bowls.
* Please use cashless payments when possible.