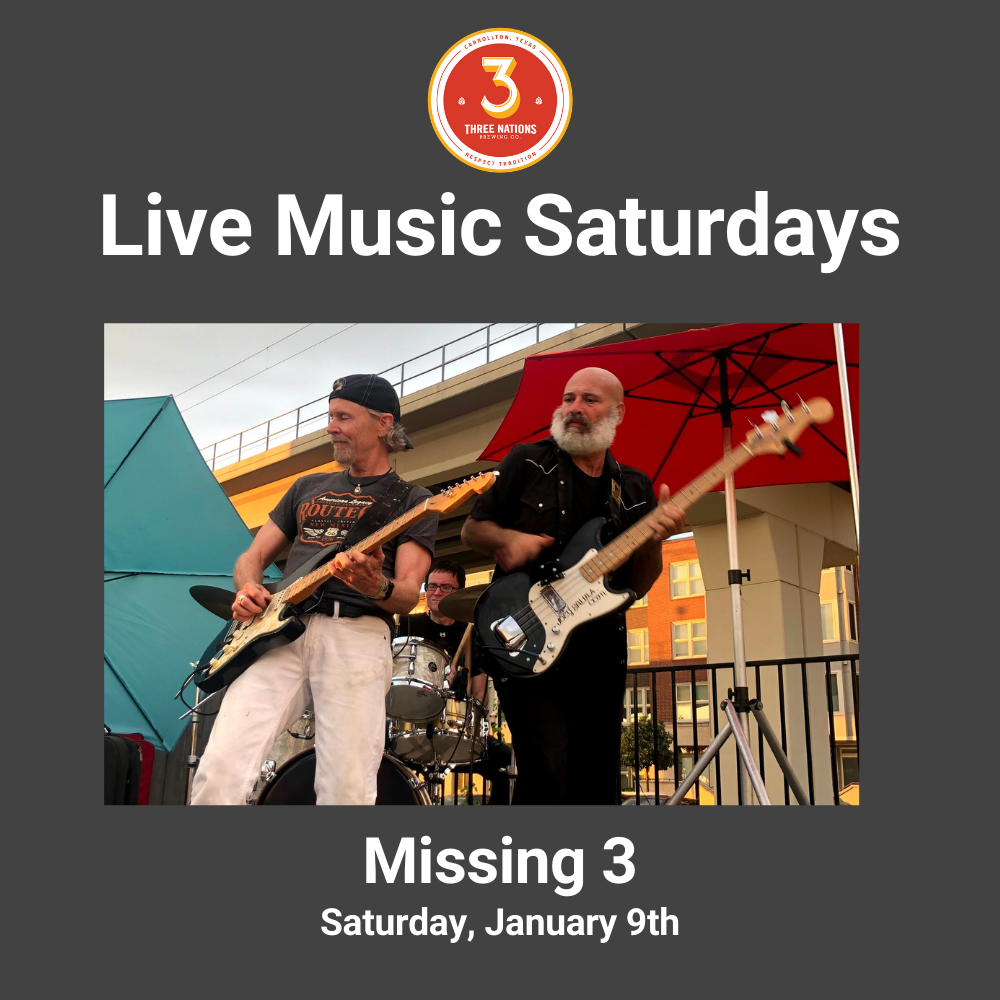 Live Music Saturday with Missing 3 – Sat, Jan 9th
Join us for an evening of live music on our Interstate Lager Stage. This weekend we'll be joined by Missing 3!
COVID social distancing rules are in effect.
* Remember your mask. You will need it anytime you are not seated at your table.
* Please allow social distancing of at least 6 feet between yourself and employees.
* Please remain at your table unless ordering a beer, ordering from the grill or using the restrooms.
* The area in front of the stage is NOT a dance floor. You may dance AT your table, NOT on your table.
* All children in your group must remain seated at all times.
* We have spaced our tables and chairs for compliance, please DO NOT not move your table or add extra chairs to it.
* Individual tables may not seat more than 10 people. If tables don't physically accommodate 10 people, see above, you may NOT rearrange furniture or add more chairs to it.
* Our inside seating is maxed at 50% capacity
* Dogs are welcome in the Biergarten and Beer Hall, as long as they are leashed, and remain at your table.
* Please use cashless payments when possible.