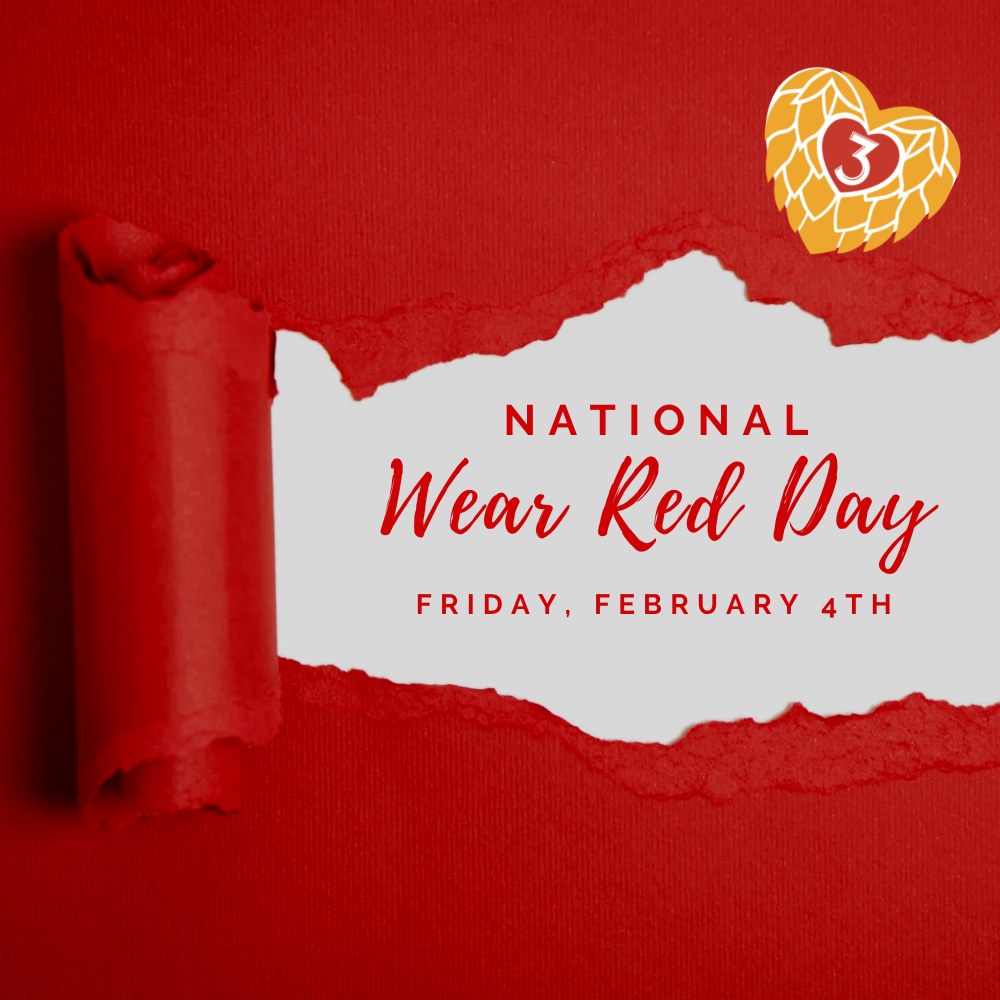 National Wear Red Day
Friday, February 4th is National Wear Red Day. A day to show your support for heart health. Wear your red to 3 Nations and receive $5 pints, and a fun red giveaway item. Additionally our red long sleeve shirts will be on sale 15% off.
On the first Friday of every February, which is designated as American Heart Month, the nation comes together, igniting a wave of red from coast to coast. From landmarks to news anchors and neighborhoods to online communities; this annual groundswell unites millions of people for a common goal: the eradication of heart disease and stroke.
Join us as we do our part to educate about heart health.