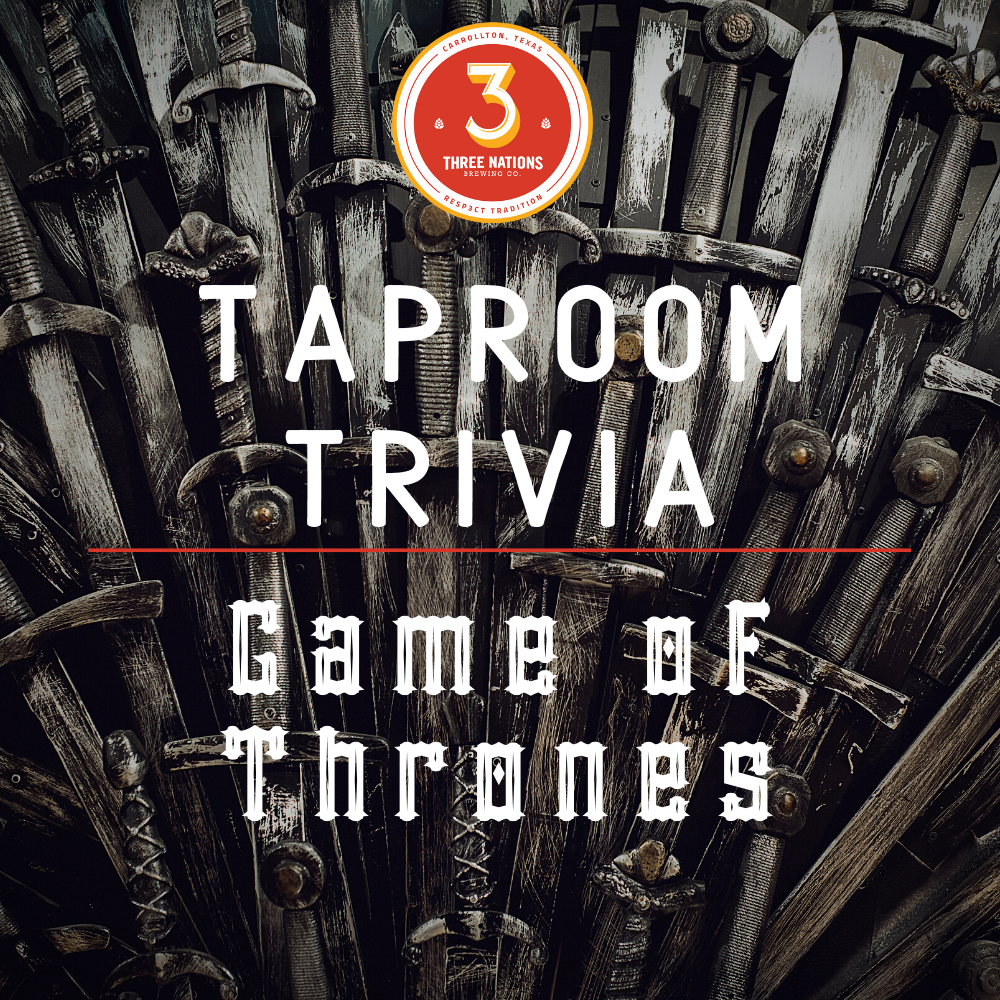 Taproom Trivia: Game of Thrones – Jan 26th
It's 3 Nations Taproom Trivia!
Every Thursday we play trivia.
General Trivia on the 1st, 3rd, and 5th Thursdays. Themed Trivia on the 2nd and 4th Thursdays.
Thursday's theme is Game of Thrones.
Here are the Rules/Parameters:
1. Teams can consist of 1 to 6 people.
2. Each in person team will turn in ONE answer sheet per round. Include your team name on each form. Team names must be family friendly.
3. There will be a 3 rounds of 10 questions. Turn in your answer sheet at the end of each round.
4. The 10th question in each round is a confidence question. You'll wager 1-5 points on how confident you are in your answer. Get it right and you score those points. Get it wrong and you lose those points.
5. The team with the most points at the end of each round wins a round of beers! (up to 6)
6. Spelling does NOT count as long as we can understand your answer.
7. Please DO NOT CHEAT. Seriously. Remember, this is for fun!
8. The 3 Nations trivia team has the final say on everything
9. Tell your friends!
10. HAVE FUN!!