When you are done with your day's travels, put your boots up and kick back with an easy, repeatable and invigorating brew that was made for this day.
Watermelon Sour Berliner Weisse
This Watermelon Sour packs a punch. Crisp and light, the flavor of this Berliner Weisse comes out of nowhere.
Belgium Wit with Blood Orange
Premium blood orange and a majestic citrusy aroma make this brew unique and refreshing. Don't lose your crown trying to find a beer you like. Enjoy it to the last drop.
One malt meets six hops creating sensory overload in a can. This tropical IPA presents a citrusy scent backed by a balanced blend of tropical fruit and hops leaving your taste buds craving more. Smash at your own discretion.
From the boiling cauldron, Haze Wizard casts a spell over the abundant hops found in this New England IPA. Irresistible. This hazy concoction is no illusion. The intense and legendary aromatics create an enchanted brew with a magic all its own.
Great Scott, this beer is exciting! It may take a nuclear reaction to generate 1.21 Gigawatts, but we have captured lightning in a can. We channeled the latest in hazy ingredients into our beer capacitor to make a lighter, sessionable hazy IPA.
Belgium Wit with Blood Orange and Vanilla.
Our traditional Oktoberfest beer. On tap from August through October. 
Rotating Flavors – Check with the Beertenders for availability. these are produced in small batches and not always available. 
Dry hopped IPA with flavors of pine, citrus, pineapple, and dank notes.
Rotating Flavors – Check with the Beertenders for availability. these are produced in small batches and not always available. 
Devour Imperial Stout Series
Imperial Milk Stout with white chocolate and marzipan. Contains lactose
Imperial Milk Stout with Mexican Chocolate. Contains lactose
Imperial Milk Stout with notes of chocolate, vanilla, caramel and toffee. 
Fruited Sour with Passionfruit, Orange and Guava
Dry Hopped with Cryo Pop Hops. 
Hazy IPA with Simcoe, Mosaic, Citra, and Idaho Gem hops. Contains lactose
Every Friday we release a new small batch beer. These are limited quantity and available in the taproom and growlers fills. **Small Batch beers are subject to change without notice.**
Vienna Lager – Plausible "Bock"
3 Nations Brewing is pleased to announce the renovation of the Biergarten Grill. Over the next couple of months you will see some exciting enhancements we are making to provide the highest quality food and service for the future.  Food has become an integral part of the experience at 3 Nations and we are investing in making it even better.  Please be patient during this process, but we will do our best to continue to offer food during the remodel.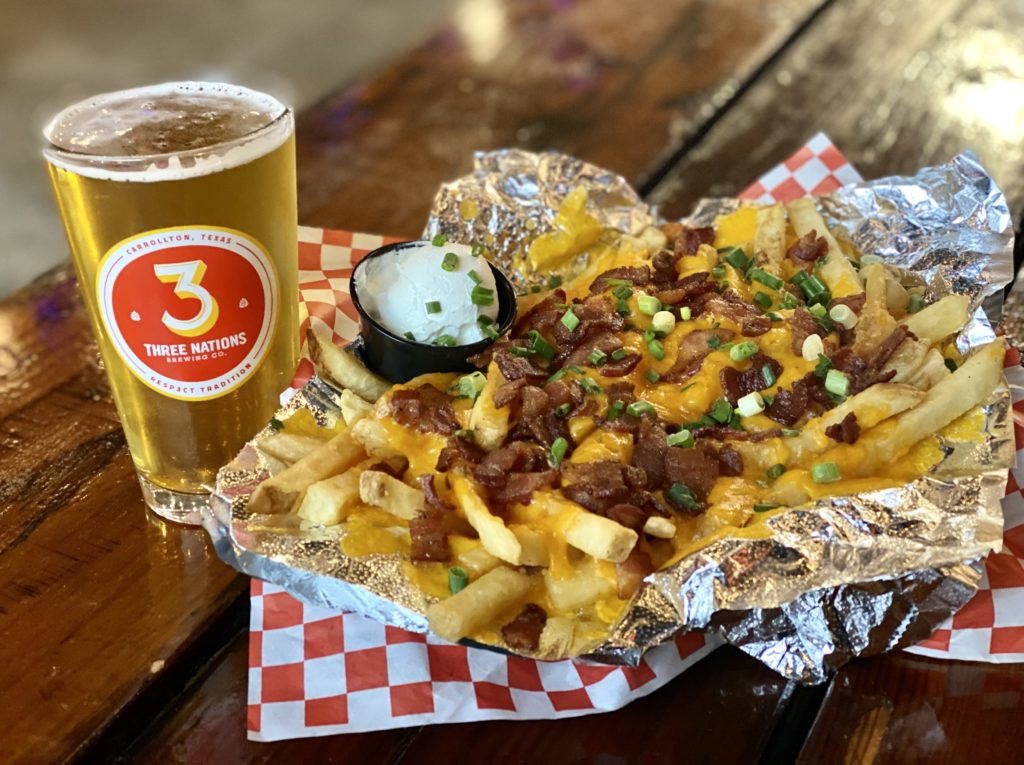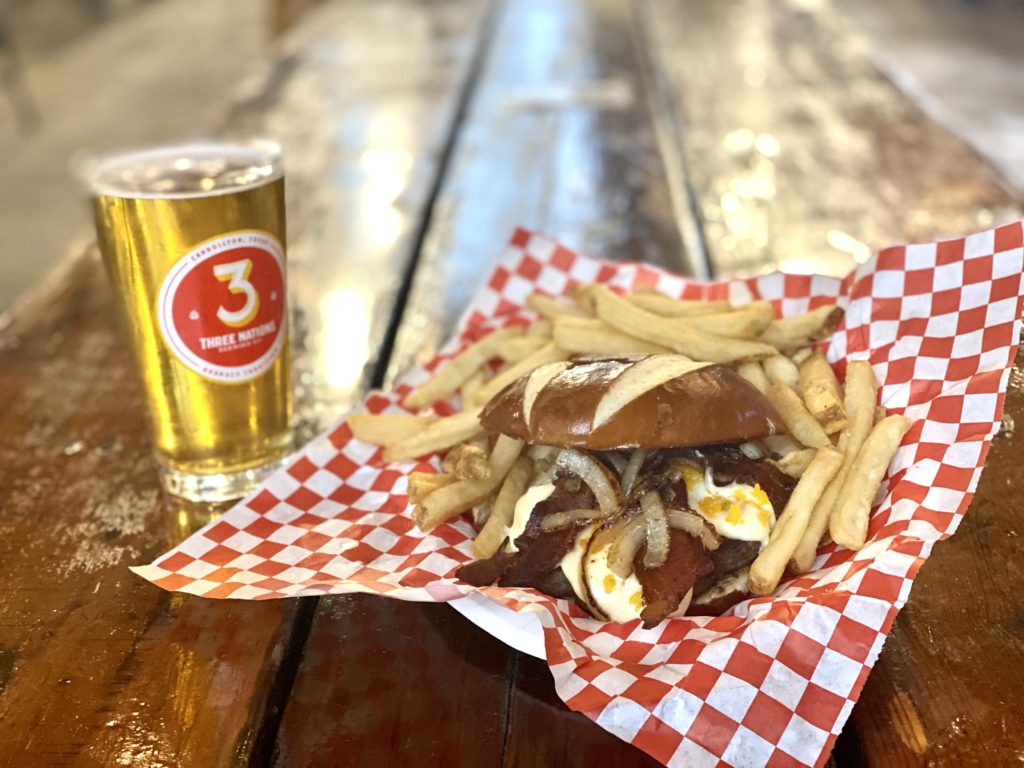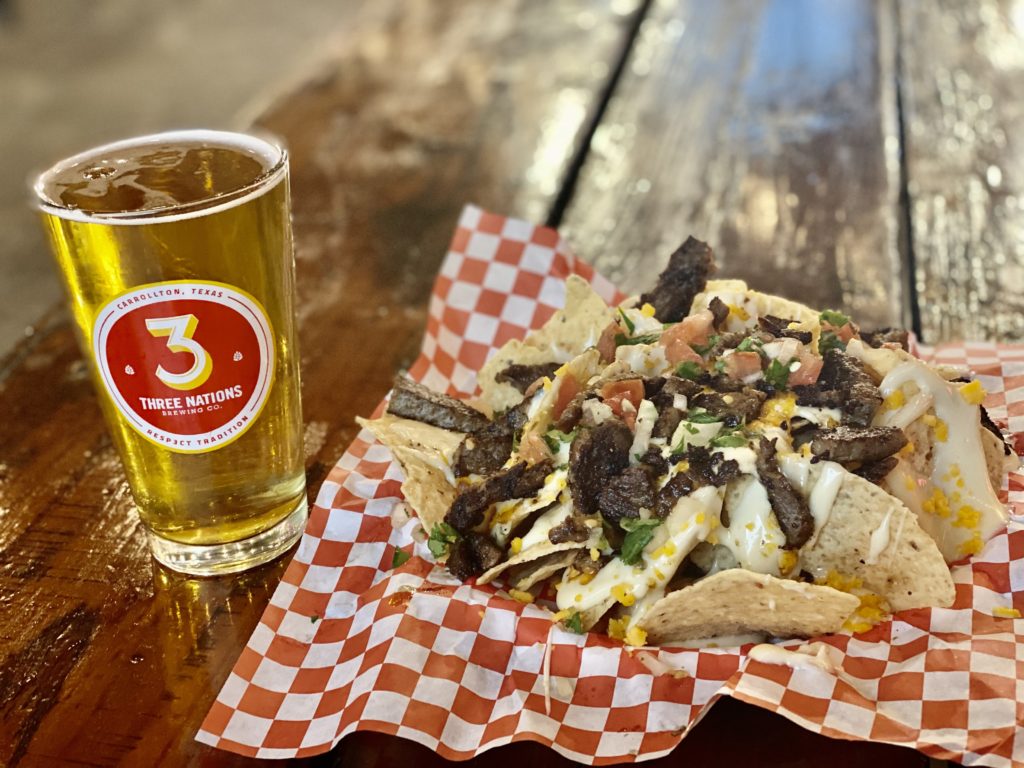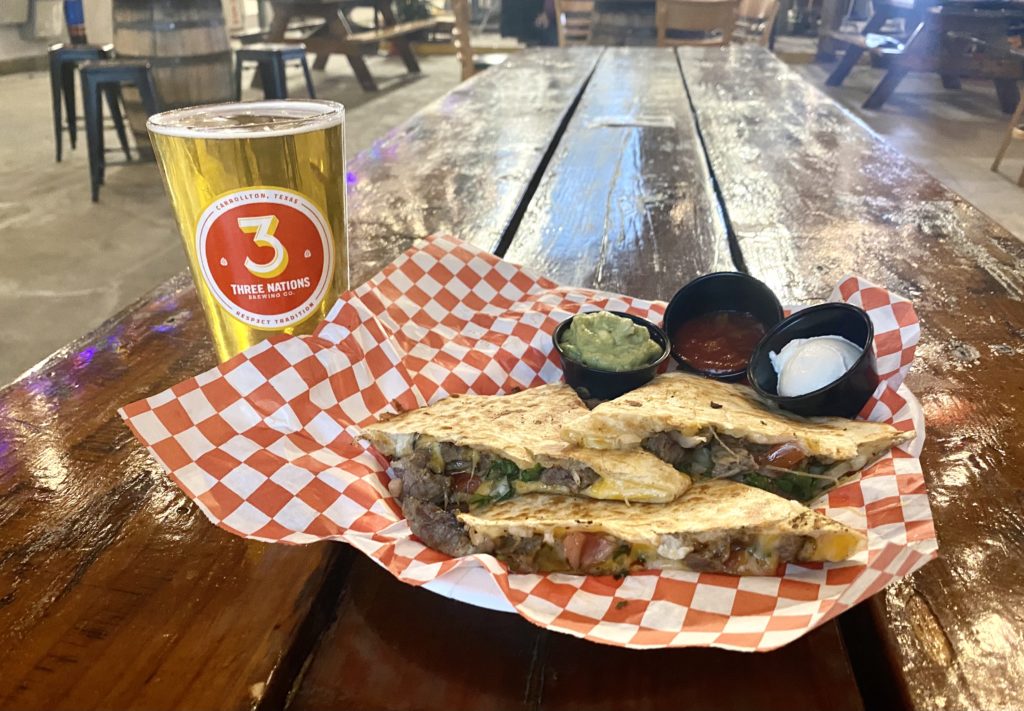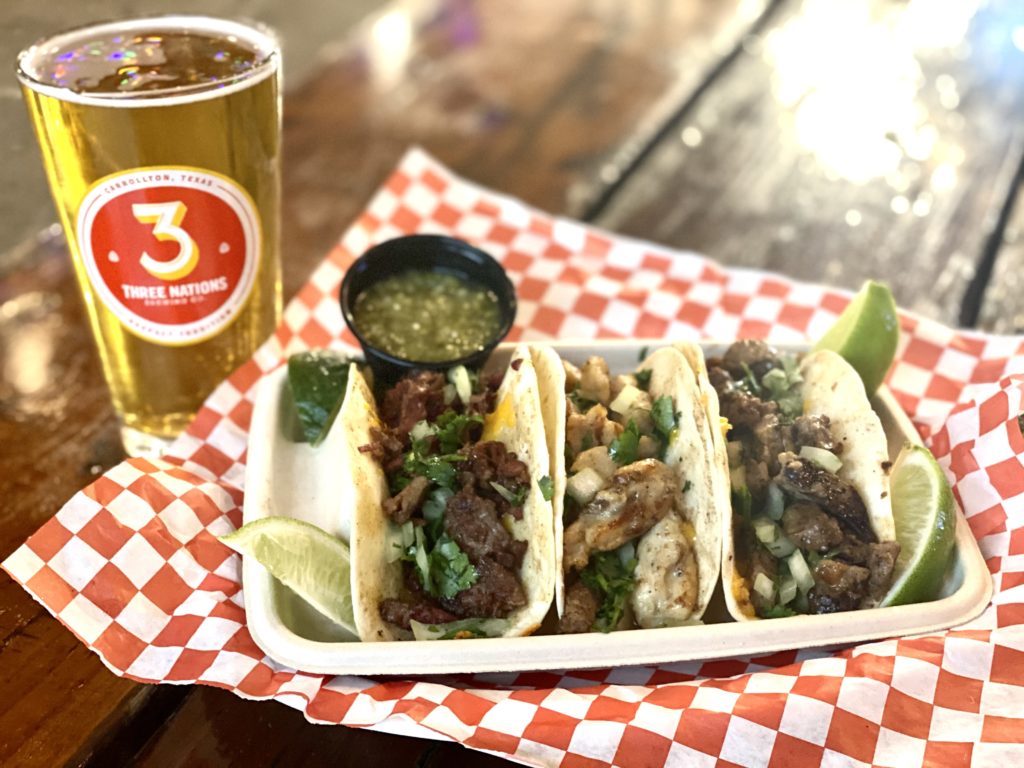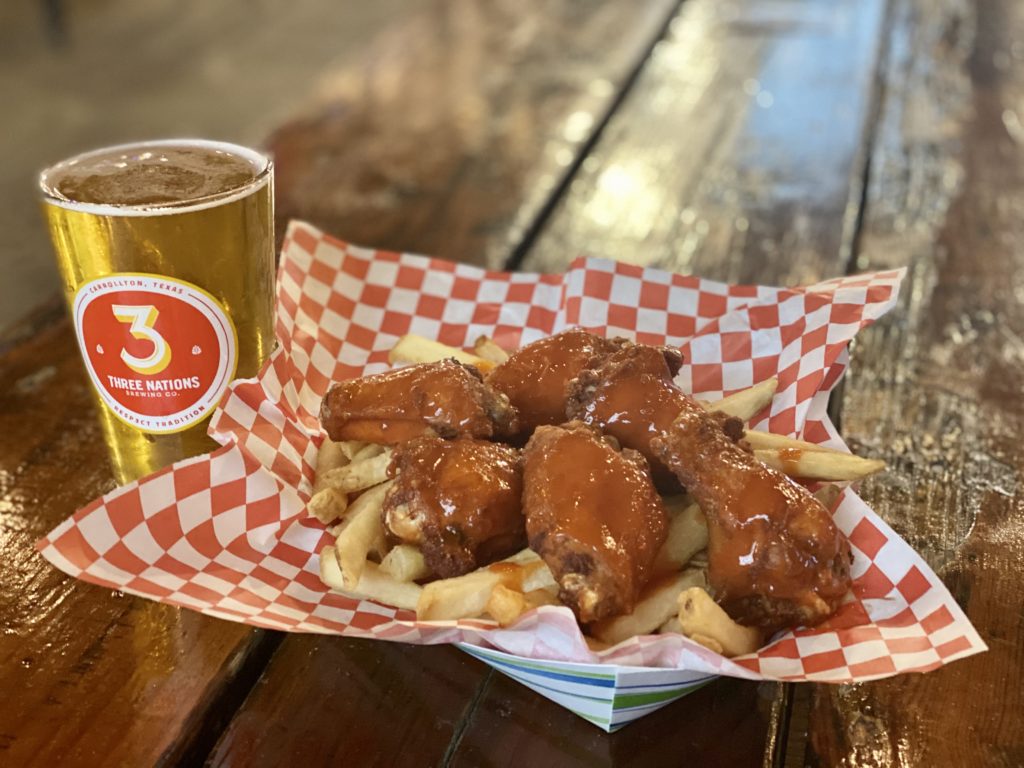 Come sit in the Biergarten, in the open air Beer Hall, Mezzanine, or in either of our climate controlled taprooms.
Dogs are welcome in the Biergarten and Beer Hall, as long as they are leashed, and remain at your table.
3 Nations is a smoke/vape free facility. Please step off property to smoke or vape.
Monday: closed
Tuesday: 3 pm -10 pm
Wednesday: 3 pm -10 pm       
Thursday: 3 pm -10 pm
Friday: 3 pm -11 pm
Saturday: 12 pm – 11 pm
Sunday: 12 pm – 8 pm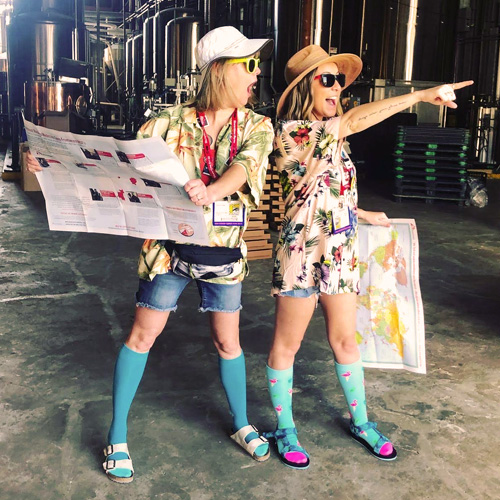 At 3 Nations, we love a good time. In addition to pouring delicious beers, we offer our community something fun every day of the week. From BINGO, to trivia, to live music.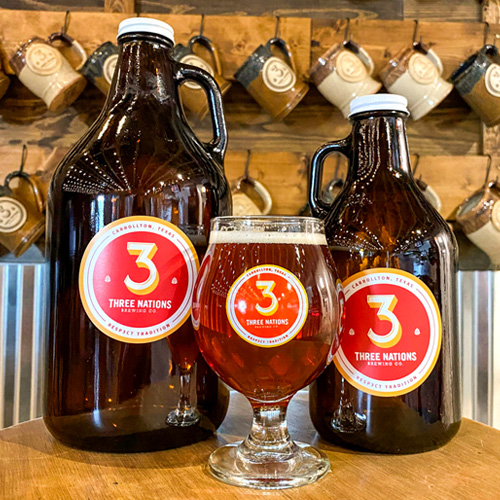 Craft beer is learning your craft, then brewing your beer, and we have many selections to choose from. See what beers we are whipping up to quench your thirst.